Nestled in the pristine alpine environments of Batlow, and nearby Tumut, are four large apple orchards owned and operated by the Cathels family.
Since David Cathels, Founder, purchased the first orchard in 1956 the Ardrossan Orchards brand has grown into a hallmark of premium quality Batlow-grown apples. Since its establishment Ardrossan Orchards has grown to encompass four sprawling orchards that span the hills of Batlow and a large packing facility at the heart of the operation that employs upward of 100 people from the local community.
With an environment ideal for growing apples Ardrossan Orchards and the family-led team have become leaders in fruit production in NSW and Australia.
Today Ardrossan Orchards is managed by Ian Cathels, David's second son, with the assistance of a dedicated team of staff. Ian and the team are constantly re-planting and updating orchards with the latest orchard management techniques, with a focusing on increasing yields and a consistently high quality of fruit.
As a vertically integrated company, The N&A Group benefits from first-hand input into the apple production process resulting fruit that is tailored to suit all our customers' requirements.
Our Apples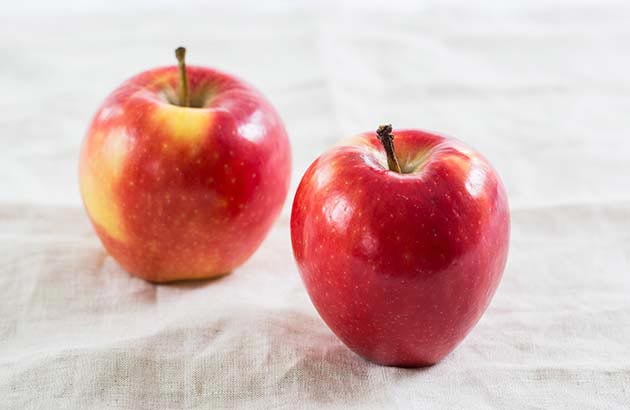 Kanzi
Juicy, crunchy, sweet and tart, Kanzi combines the best attributes of Gala and Braeburn. It also happens to be our favourite apple!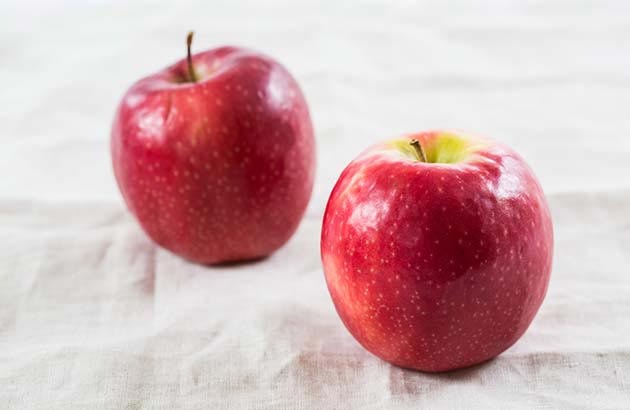 PINK LADY
An Australian favourite, this crisp apple with its rosy skin and effervescent flavour is one of our best-selling varieties.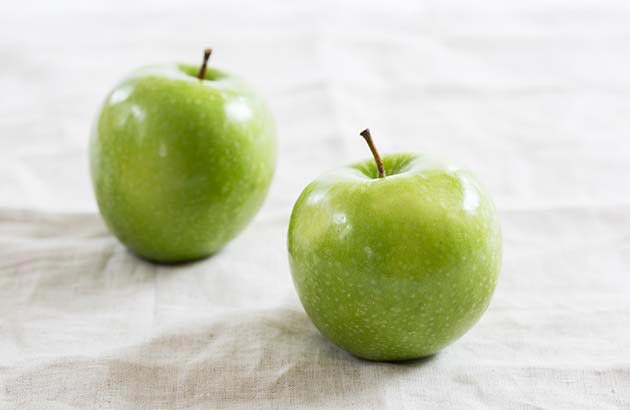 GRANNY SMITH
A tart, juicy green skinned apple, Granny Smith is a longstanding Australian favourite.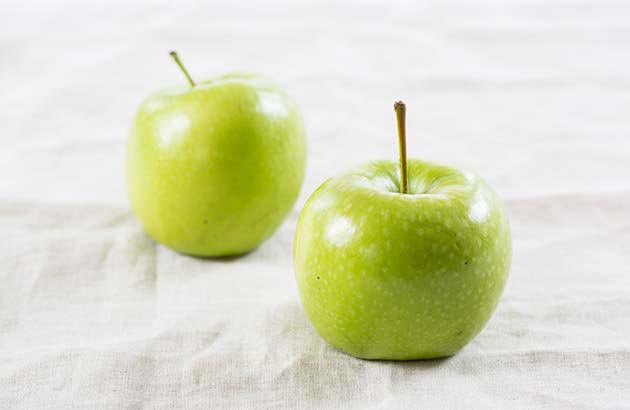 GREENSTAR
A cross between Granny Smith and Delbarestival, this sweet tasting European apple stays fresh long after cutting.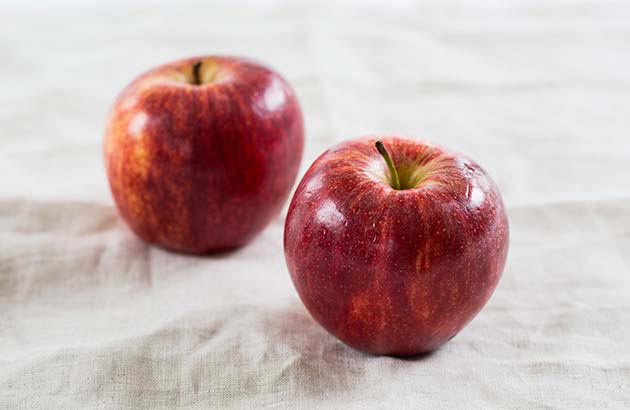 ROYAL GALA
A cross between Granny Smith and Delbarestival, this sweet tasting European apple stays fresh long after cutting.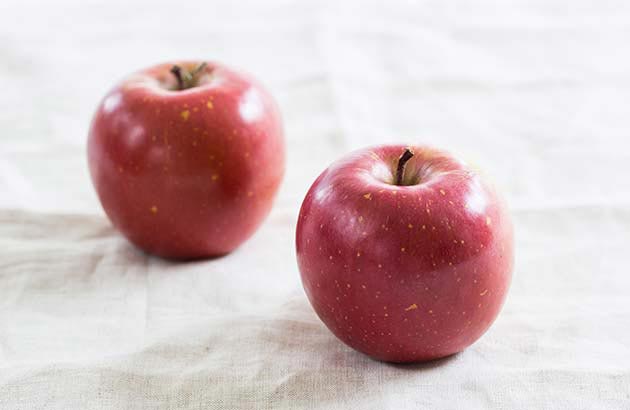 Fuji
Originally from Japan, Fujis are larger apples that are firm and crisp with a sweet honey taste.
Climate
Warm sun-baked days and cool frosty nights. That's the reason why our apples taste so good.
Soil
Our apples are full of natural goodness because they are picked from trees that grow in Batlow's mineral-rich basaltic soil.
Region
Batlow is one of the few fruit growing regions in Australia that benefits from the perfect combination of climate, elevation and weather.
Our Team
For over 60 years, the Cathels family have managed the N&A Group. Today, Rob directs the business within Sydney Markets to ensure the needs of customers are met, while Ian works at the farm in Batlow overseeing the orchard's operations. Rob and Ian have carefully selected an experienced team who manage the integrated divisions of The N&A Group.
Each division, and orchard, has its own general manager who shares Rob and Ian's same high standards and sense of pride in their profession. But the backbone of The N&A Group are our local team in Batlow who tend to the orchards and man the packing facilities. Some of whom have been with us for over 20 years.
Orchard Management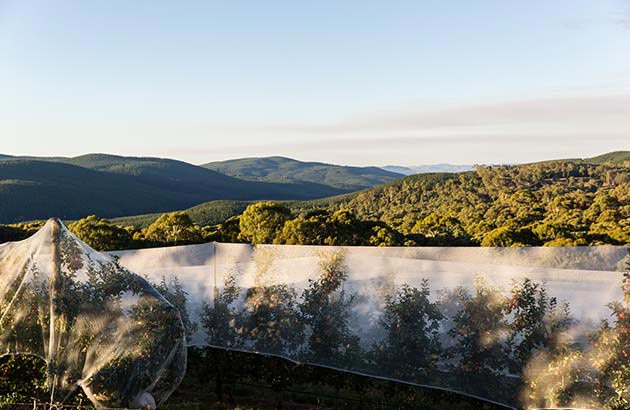 Sustainability
By constantly monitoring our crops, we let the good bugs take care of the un-welcome ones allowing us to use the minimum pest control methods necessary to grow our premium tasting fruit.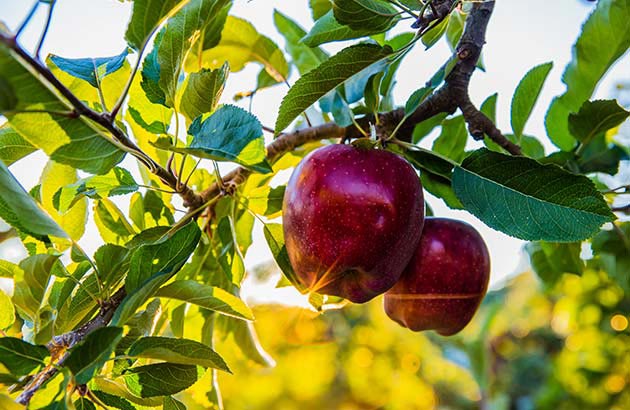 Tree Management
We work with horticultural consultants to ensure our high-density orchards follow the latest, and most efficient, orcharding techniques.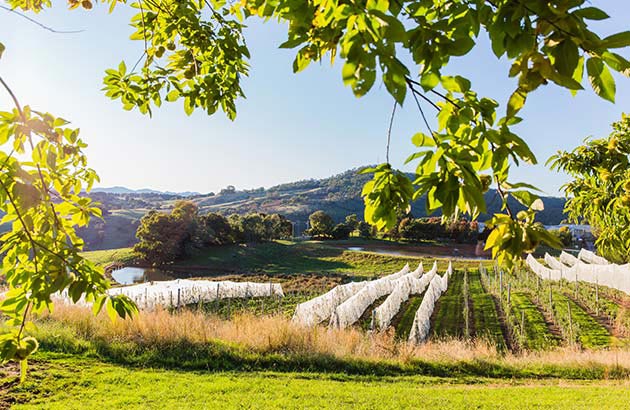 Our Nursery
From our rootstock beds to our nursery, we cultivate our trees from the very beginning to ensure they produce the highest quality fruit throughout their lifetime.
The Future
We've recently purchased 'The Rock', a new property located near our Woodburn orchard that will allow us to expand operations at this site.
We're also continuing to invest in the newest varieties of apples to keep ahead of ever-evolving trends and tastes. New and club varieties of apples are driving our continued development in the Batlow region. This investment provides much needed employment opportunities in our rural district.